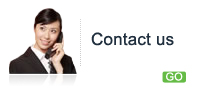 Tri-planar geonets and Geocomposites

Tri-planar Geonets and Geocomposites
Tri-planar Geonets are synthetic drainage materials manufactured from the highest quality high-density polyethylene (HDPE) resin. They are designed to transmit fluids and gasses uniformly under many field conditions.
Tri-planar Geocomposites

are

made of a unique tri-dmension geonet adhibited geotextile on both sides.it has the property of geotextile (filtration function ) and geonet (drainage and protection ) and provide a function system "filtration-drainage-protection". The core of net with its unique tr-dimension structure can bear higher compressing load in construction and remain the certain thickness, provide good water conductivity.
Specifications:
Roll Length: 30meters or 50 meters
Package: geotextiles or membrane

Applications

·Landfill drainage;
·Roadbed and road drainage;
·Railway drainage;
·Tunnel drainage,
·Underground structure drainage,
·The retaining back wall drainage;
·Gardens and sports ground drainage
Features

.Composite geonet for drainage has excellent drainage function, can bear long time hige press load
·High tensile and shear strength
·Reduce the rate geotextile embedding into the core of geonet, can protect long time stable water conductivity
·Tri-dimension composite geonet for drainage can bear more than 2000kpa compression load
·Its anti-compression capacity is much larger than common geonet for drainage
Technical Datas
Drainage network core

Units

Specification

Unit weight

g/m2

750

1000

1300

1600

Thickness

Mm

5.0

6.0

7.0

7.6

Hydraulic conductivity

m/s

kx10-4

Kx10-4

Kx10-4

Kx10-4

Elongation

%

50

50

50

50

Tensile strength
(core netwaork)

kN/m

8

10

12

14

Geotextile

g/m2

Heavier grades of geotextiles can be bonded to geonet on request
Copyright© 2013 Taian Eastar Geosynthetical Material Co.,Ltd. All Rights Reserved.
Add:Zhao village, Beijipo town, High-tech zone, Taian city, Shandong province, China Telephone:+86 538 8287506 Fax:+86 538 8287506
You are the visitors