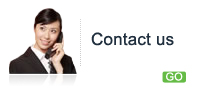 Dimpled Drainage Sheet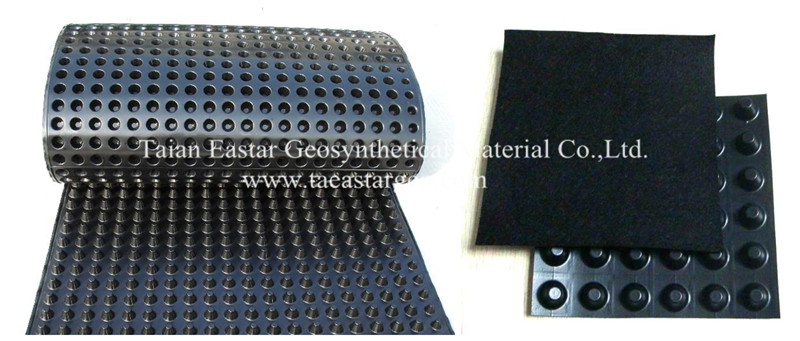 Dimpled drainage sheet with a special plastic sheet extrusion process will be closed to the protruding cylinder shell to form a bump-like membrane, shell continuous, with a high degree of three-dimensional space and some supports, can resist the long-term high-pressure, no deformation. Shell top cover geotextile filter layer, to ensure that the drainage channel will not be blocked by foreign objects and, as particles or concrete backfill
Applications of Dimpled drainage sheet:
1. Green Engineering: garage roof greening, roof garden, roof garden, soccer fields, golf courses, beach project.
2. Public works: construction and road, subway, tunnels, landfills.
3. Construction: building the basis of the upper or lower, basement and outside walls, seepage and heat insulation layer level.
4. Traffic engineering: roads, railway subgrade, embankment and slope protection layer.
Features of Dimpled drainage sheet:
1. Strong tensile strength, high elongation rate, and strong adaptability to stretching, cracking or deformation at the base.
2. Penetration resistance, chemical corrosion resistance, anti-aging properties.
3. Higher range of application temperature and longer service life.
4. Saving investment and environmental protection for projects.
5. Drainage protection board integrates waterproof and drainage, solve relation between waterproof and drainage successfully, and is better and more reliable than traditional grit drainage layer and other filter layers both in drainage function and economic benefit.
6. It can keep bottom plate no deformation for long term, so the original drainage quantity can be kept.
7. The long-term pressure resistance not only resist weight of concrete bottom plate and its load, but also can bear the unavoidable outside pressure and impact force during construction, for example, vehicle, worker stepping, concrete pouring impact force, etc.
Copyright© 2013 Taian Eastar Geosynthetical Material Co.,Ltd. All Rights Reserved.
Add:Zhao village, Beijipo town, High-tech zone, Taian city, Shandong province, China Telephone:+86 538 8287506 Fax:+86 538 8287506
You are the visitors